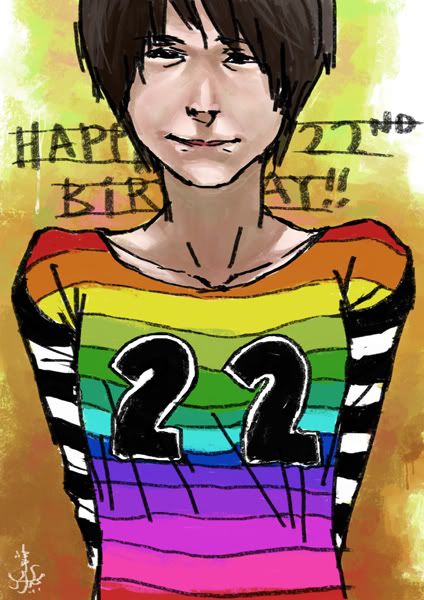 Well, finished this quite a while ago, thought wanna do something with it...but it's getting late and there's no time to pick it up yet. I guess i'd post it first anyway?
So yeah, happy belated 22th bday wolfie~ =D
May it be a great year for hunting deers. So you can stop nomnom me and everybody else liao. Hahahaaa.
And, uh. Sorry for the awfully simple art =<